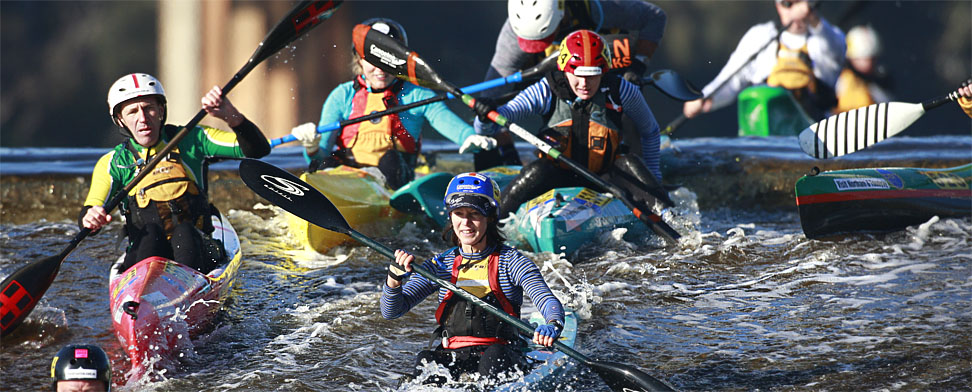 The Avon Descent Two Day Race
Complete the full two day race in a powerboat, kayak, ski or SUP, as part of a single, double or a relay team.
Two days of action and adventure in one of WA's  most iconic and longest running events.
Paddle Relay Team of 2 or 4
Sat 3rd to Sun 4th August
Complete the Avon Descent as a team of 2 or 4 in a relay style across two days of excitement.
Avon Power
Challenge
Saturday 3rd August
Power Challenge competitors complete the first 52km of the race, finishing in Cobbler's Pool.
Avon Surf Challenge
Sunday 4th August
Enter as a 5 person surf boat and complete a 15km circuit race starting and finishing in Bayswater at the finish line
Avon One Day Paddle Challenge
Sunday 4th August
Compete in the Day One Only Paddle Race, the first 52km from Northam to Cobbler Pool in West Toodyay.
Avon Schools Challenge
Sat 3rd August
Compete in the first 30km from Northam to Toodyay as part of a school team to win prizes and raise money for your school.
SunSmart Avon Challenge
Sun 4th August
Complete the final 15km of the race on Sunday and finish in Bayswater. Open to Junior Paddlers, Dragon Boats and Outriggers.
The Avon Descent
WA's Paddle and Power Dinghy river race 124kms from Northam to Bayswater.
High speed, big endurance and the only race of it's kind.
Something is wrong.

Instagram token error.
I will be back next year! I had so much fun. The start of Day 2 was like a beautiful downhill 40km rollercoaster. The response from the SUP community has been both shock and pleasure that it's a new SUP destination. I am positive there will be more of us next year!
Paul Hepworth
First Ever SUP Competitor to complete the whole 124km
The whole weekend was fantastic, staying in Northam on Friday night, watching the fireworks, the atmosphere on Saturday morning at the start, the high water levels and camping at Cobbler Pool. What a ride down the Valley on Day 2, it was challenging but exciting. I'll be back next year.
Craig Whittome
Mental Health Ambassador / Paddle Competitor
I'd like to express my gratitude to the organisers for allowing my 91 year old mum access to Bells for the event. Mum supported me in the Descent in the early eighties through to the early 90s and loved the opportunity to be able to see me compete again this year. She was at Bells and saw me come through (upright thankfully) and I saw her there as well. She got a real buzz from being there and joined me at the finish to celebrate.
Phil Edwards
Paddle Competitor
If ever there was a year to shoot Extracts/Williamson's Weir 2018 was it, with the highest water since 2008 we were having a great race. Sadly we hit a few too many rocks and snapped our nose off, good old shopping bag and some Gaffa tape got us through to the finish line at Cobblers Pool, what an adventure and thrill completing Day 1 in near flood conditions I am yet to do the full 124km course but nothing will stop me trying, bring on 2019
Jane Liddle
Paddle Competitor