Don't want to miss any of the action?
Stay overnight at the Cobbler Pool Campsite!
The Cobbler Pool Campsite is the day 1 finish line and day 2 start line. Camping is available for competitors, support crew and spectators. Tickets can be purchased at the Entry Gates or online. More information will be available in the coming weeks.

Volunteers will be available to provide information and show you to your campsite when you arrive.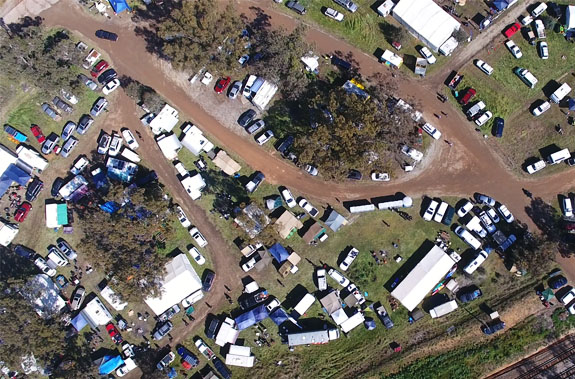 The RaceHub
Need to find out your Race timing?
Wondering if anyone has found your lost equipment?
Feel like a coffee?
Need to re-charge your phone?
Then the RaceHUB is the One-Stop-Shop for all your Avon Descent information and facilities.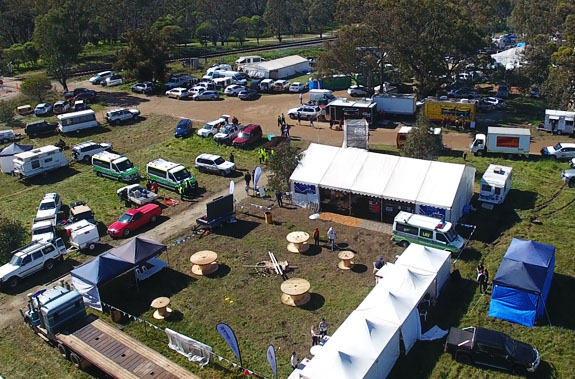 The RaceHUB provides a central focus for competitors, support crew and spectators and is located at the heart of the Cobbler Pool Campsite. Functions inside the RaceHUB will include specialist areas such as Race Timing, Official Information, Media, Avon Descent Support Unit, Medical, Campsite Operations, Social Media, TV Chill-Out Zones and Avon Descent merchandise. There will also be a number of fantastic competitor facilities. Announcements for these facilities in 2017 will be made over the coming months.
An entertainment stage will also be located in the RaceHUB to host a Saturday Night Variety Performance that will include comedians, entertainers, an Avon Descent multimedia montage, Meet-the-Racers discussions, announcements and wards for the Day 1 Winners and of course our famous Fireworks display.
Food Truck Alley
A designated Food Truck Alley will be in place within the campsite offering a delicious selection of gourmet food trucks.
For the full list of available food trucks click here
Other Information for Cobbler Pool Campers
Firewood
Firewood is available for sale at the campsite. Proceeds to the Toodyay Lions Club. You are encouraged to use other fuels for heating and cooking, such as gas.
Collection of firewood from natural vegetation is prohibited under State Law and Race Rules.
Marquee Hire
If you're camping with a group of fellow competitors, support crew and friends, why not hire a marquee? It will be set up ready for your arrival at Cobbler Pool and make a great kitchen, sleeping area or general social space out of the cold!
Whitfords Marquee and Party Hire is the Avon Descent's preferred supplier and because they are there on the day setting up the Cobbler Pool facilities prices will be very competitive. Gas heaters, tables, chairs, bbqs are also available for hire.
Simply contact Whitford Marquee and Party Hire via their website or email whitfordmarqueehire@iinet.net.au
Dogs and Other Animals
Under no circumstances are dogs or any other pets allowed at the campsite.
Railway Safety
Please note trains will operate as normal through the Avon Valley over race weekend. Follow instructions from Brookfield Rail employees when approaching/crossing the railway.
Keep an eye here out new announcements on new facilities and features of the Cobbler Pool for the upcoming event year!