Healthway
Healthway (the Western Australian Health Promotion Foundation) was established in 1991 under Section 15 of the Tobacco Control Act 1990 as an independent statutory body reporting to the Minister for Health. Healthway now functions under Part 5 of the Tobacco Products Control Act 2006.
Healthway provides sponsorship to sports, arts, and racing organisations to promote healthy messages, facilitate healthy environments and increase participation in healthy activities. Healthway also provides grants to a diverse array of organisations to encourage healthy lifestyles and advance health promotion programs.
The key priorities for Healthway are reducing harm from tobacco, reducing harm from alcohol, reducing obesity and promoting good mental health.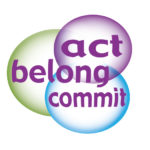 Healthway – promoting the Act-Belong-Commit Message
Act-Belong-Commit is a community-based health promotion campaign that encourages people to take action to improve their mental health and wellbeing. This evidence-based campaign was developed primarily from research undertaken by Curtin University into people's perceptions of mental health and the behaviours they believed protected and promoted good mental health. The campaign is directed by Mentally Healthy WA at Curtin University, and implemented through health services, local governments, women's health services and not-for-profit groups.
As the brand name suggests, people can build positive mental health by keeping physically, mentally and socially active (Act); by keeping involved in family and community activities and participating in community events (Belong); and by taking on challenges or causes that provide meaning and purpose in their lives (Commit).
There is substantial evidence that these three domains represent increasing levels of contribution to positive mental health (and in fact, to physical health).
Network Ten is one of Australia's three national commercial television broadcasters, with stations in each of the country's five mainland capital cities.
With six consecutive annual ratings wins in the 16-39 demographic (2001-6) to its credit, TEN is now broadening into the U.S. benchmark 18-49 demographic and won the 2006 ratings year in that target audience group for the first time.
The first station, in what became the modern Ten Network, began broadcasting in Melbourne in August 1964. Network Ten listed on the Australian Stock Exchange in 1998 and today employs approximately 1,000 people.
EventsCorp develops and secures major events that generate substantial visitor expenditure into Western Australia and cost effectively market Western Australia's tourism destinations to national and international markets. These events provide a range of opportunities for the tourism industry to exploit.
Lotterywest
Established in 1933 as the Lotteries Commission, we are the official state lottery for Western Australia. Unlike any other Australian lottery, we not only sell lottery games, we also distribute the profits from our games directly to the Western Australian community.
West Australian Newspapers Holdings Ltd is the leading media group in Western Australia.The flagship of the company is The West Australian daily newspaper which is published Monday to Saturday.
The West Australian was first published in 1833 and it now sells an average of approximately 200,000 copies Monday to Friday and 375,000 copies on a Saturday

96fm is Keeping real music alive
96FM has spent the past year delving deep into our past, talking to loyal, lapsed and non-listeners to create a renewed focus for our brand and a sharper on-air offering. Our biggest goal was to broaden our appeal beyond the blokes and the tradies and to cater towards a much bigger group desperate for an offering in thePerthmarket.
For Real Music Lovers We're not for the posers or the background music listeners; we're about bringing real music, played by real musicians with real instruments to the forefront. We're about honouring the greats, but not clinging to the past. We're freshening up our play list to play the best real music musicians have to offer.
We're continuing to focus our target towards 25 – 44 too, with a more balanced mix of males and females. We've also worked with our presenters to create a more authentic sound, which is fresh not mouldy and cheeky but not rude. Given our local base and strong heritage inPerth, we can stick to more original and locally relevant programming.
Keep Real Music Alive
To compliment the extensive behind the scenes work, we've launched a campaign to explain our new purpose through TV, Adshels and Online. To view our new TV Commercial, visit the website.
Northam is a progressive Regional Centre servicing the Central Agricultural District of Western Australia.
The town and surrounding region is currently enjoying a surge in economic growth. Driving factors include a highly competitive commercial centre, the expansion of C.Y. O'Connor College of TAFE, opening of the Avon Industrial Park, completion of the Great Eastern Highway Bypass, the main street re-development and many other exciting and positive initiatives
Website: www.northam.wa.gov.au
Nestled between Mt Anderson and Pelham Hill, on the banks of the River Avon, Toodyay reflects much tranquillity and charm. Many buildings date back to the convict era of the 19th century echoing the life of the once "wildest town in the west" and the adventures of that intrepid bushranger "Moondyne Joe".
Come to Toodyay, experience our hospitality and enjoy the many and varied attractions we have to offer. Travel by road or by rail on the daily Avon Link train service. Toodyay, a great place to visit, where your welcome and our service go together.
Website: www.councils.wa.gov.au/directory/council_websites/toodyay/
The City of Swan is the largest local authority in Metropolitan Perth, with an area in excess of 1000 square kilometres. It is characterised by the diversity of its landscape and community. This website will provide you with information about visiting, living and doing business in Swan.
Website: www.swan.wa.gov.au/
Whether you are looking for a place to live or invest, develop your business, or just to enjoy your lifestyle, the City of Belmont has opportunities ready to be discovered.
The City of Belmont is a vibrant community located 6 kilometres from Perth's central business district, along 11 kilometres of Swan River frontage.
Belmont was originally established as the Belmont Road Board in 1898 and has since grown to a thriving municipality of over 30,000 inhabitants, known as the City of Belmont. Belmont comprises the suburbs of Ascot, Redcliffe, Belmont, Cloverdale, Kewdale and Rivervale.
Website: www.belmont.wa.gov.au/default-belmont.asp
Known as the "Garden City", City of Bayswater covers a beautifully maintained area of 33km2 located just 8km north-east of Perth. It is home to a number of picturesque, exciting and educational attractions and 10km of Swan River foreshore.
Website: www.bayswater.wa.gov.au/
Spirit Paddle Sports
Innovation * Design * Technology * Quality * Service
Spirit Paddle Sports was founded in 1993 by Surf Ski designer, builder and paddler, James Payne. Since its inception, Spirit Paddle Sports has become a major manufacturer and distributor of high quality fibreglass and super tough polyethylene surf skis, sit on top kayaks and paddles in Australia, Catering for Surf Life Saving, white water events, schools, hire operations and the general public, from the professional paddler to the recreational paddler.
Website: www.spiritpaddle.com.au
Boral Limited is Australia's largest building and construction materials supplier and has significant operations in the USA and in Asia. With some A$4.8 billion worth of sales, Boral has over 15,800 employees working across 682 operating sites.
Website: www.boral.com.au

The Eastern Metropolitan Regional Council (EMRC)

The Eastern Metropolitan Regional Council (EMRC) is a progressive and innovative regional local government working on behalf of six member Councils: Town of Bassendean, City of Bayswater, City of Belmont, Shire of Kalamunda, Shire of Mundaring and City of Swan which makes up Perth's Eastern Region.
Perth's Eastern Region represented by the six member Councils stretches from the edge of the Perth city, along the Swan River through urban residential, commercial and industrial areas to the scenic Swan Valley and into the forest of prime agricultural land of the Darling Ranges.
The region covers approximately one third of the Perth metropolitan area, has world class wineries, an abundance of heritage and cultural attractions and some of the State's most beautiful national parks and walking trails all within 5-45 minutes of Perth city.
Also visit www.perthourism.com.au

Website: www.emrc.org.au/

FINN KAYAKS is a Western Australian owned company that manufactures, imports and distributes quality KAYAKS, PADDLES, and ACCESSORIES. It is our philosophy that kayaking in all its forms should be accessible to all who wish to venture onto the water and experience the wonderful calming and joy that is gained from this sport.
Website: www.finnkayaks.com.au
Terry Bolland's Canoeing Down Under, offers the Paddle Sports Enthusiast a one-stop shop for EVERY need, from expert instruction and training delivered by highly skilled and experienced instructors to the supply of a large range of Canoes, Kayaks, Skis and Accessories.
Website: www.canoeingdownunder.com.au
GO Paddle Sports

23 Hutton Street, Osborne Park, Western Australia 6017
Phone:9446 3447
Fax:9446 3490
Website: http://www.gopaddlesports.com.au/

Marathon Canoe Club of South Australia
Details of our premier event, the Riverland Paddling Marathon (RPM) can be viewed at this site. You can also access details on other marathon paddling events. Or you can look up the latest weather report, river levels and tide times from the links page.
We hope our web home satisfies your interest and whets your appetite for marathon paddling.
Website: http://www.mcc.canoe.org.au/
With Ocean Paddling taking Australia by storm, we can get you onto the fastest craft on the water.
We can get you decked out and ready for your ocean racing event, ie. Anaconda Adventure Race, Avon Descent, Men's Health Ocean Series, or a fitness program along the South Australian coastline.
Contact us now for a free demonstration or trial!
Website: www.paddlesportssa.com.au

Perth Canoe Works
Phone: (08) 9317 6663
Email: info@perthcanoeworks.com.au 
Website: www.mainpeak.com.au

Octocom
Octocom are leading dealers for all your Two-way Radio, Satellite and Tracking Requirements.
Website: www.octocom.com.au
In days gone by, competitors and spectators of the Avon Descent were aware of the enormous part that Westrail played in the support of the white water event. Today, Brookfield Rail's presence is less noticeable yet still just as vital.
Brookfield Rail provides access to Avon Valley as well as safe working volunteers, so if you are heading down to see the Avon Descent this year, say "G'day" and "Thanks" to the Brookfield Rail volunteer crew at the level crossings, and don't forget to watch out for trains.
Shotz is the brand of sports nutrition products respected by world-class athletes and active lifestyle enthusiasts at all levels and from all walks of life.
To the consumer, the Shotz brand represents not only a lifestyle but superior product quality, the state-of-the-art in performance nutrition science, and an unparalleled level of customer care.

Website: www.shotz1.com

It is our mission to continually exceed customer expectation to improve the strength of our business through the loyalty of our customers to Parkland Winnebago and the Winnebago brand. As Western Australia's only authorised dealer for new and used Winnebago motorhomes and campers we strive to ensure that you'll always be able to view a great variety of new Winnebagos for sale and/or demonstration.
We always have an extensive range of workshop checked used motorhomes, campers and caravans available. We offer competitive trade-ins on all types of equipment like motorcycles, cars, buses, trucks, motorhomes, caravans and much much more
You are attended by a highly professional, knowledgeable and well trained sales team
Parkland Winnebago – 1974 Albany Highway Maddington WA 6109
Website: www.winnebagowa.com.au