Congratulations to Graham Sharpe on achieving June volunteer of the month!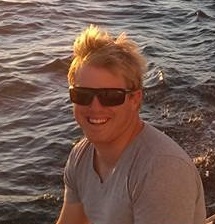 Graham Sharpe's passion for recreation, safety and training has paved the way for him to forge a successful professional career with the Department of Sport and Recreation. His journey has crossed through many disciplines including outdoor adventure recreation, public safety and several training providers as an educator. Graham first entered the Avon Support Unit (ASU) in 2006 as a Rescue Swimmer and was quickly volunteered to the Sweep Coordinator then Rescue Coordinator roles. He currently is the Deputy Manager for the ASU.
In his role as Deputy Manager for the ASU Graham oversees the training of its members and team leaders, development of training and rescue plans and Incident Controller on the event weekend. Graham is accredited through Rescue 3 International as a Swift-water Rescue Technician, White Water Guide and a recognised industry Instructor.
Graham currently sits on the Board of Outdoors WA, WA Industry Standards Panel, Australian Canoeing Education and Safety Committee and several national boards relating to Outdoor Leader Training.
In his limited free time you can see Graham at Swanbourne-Nedlands Surf Life Saving Club where he is a long-service member and Patrol Captain, or somewhere in the wider outdoors camping or participating in a variety of recreation activities.