Racing to Raise Money for the Telethon Type 1 Diabetes Family Centre
Tim Newton and Luke Buttersfield are first time Avon Descent competitors raising money for a worthy cause. 
What makes you want to compete in the Avon Descent?
I have been talking about doing the Avon Descent for years, and this year, I finally decided to Take the Plunge and enter. I convinced Luke to do it with me.
We have both been very keen on various adventures, skydiving, bungee jumping, speed cars, flying etc. So the Avon Descent is another bucket list adventure. We decided to make the adventure a little more worthwhile by raising money for an organisation close to our hearts.
My daughter was diagnosed with Type 1 diabetes 2 years ago at the age of 6. The Telethon Type 1 Family Centre is a not-for-profit organisation that is utilised by all WA Families with a link to Type 1 Diabetes. They provide many services to WA Families including camps, holiday activities, information evenings, education sessions on diabetes and nutrition, psychologists, and many more services.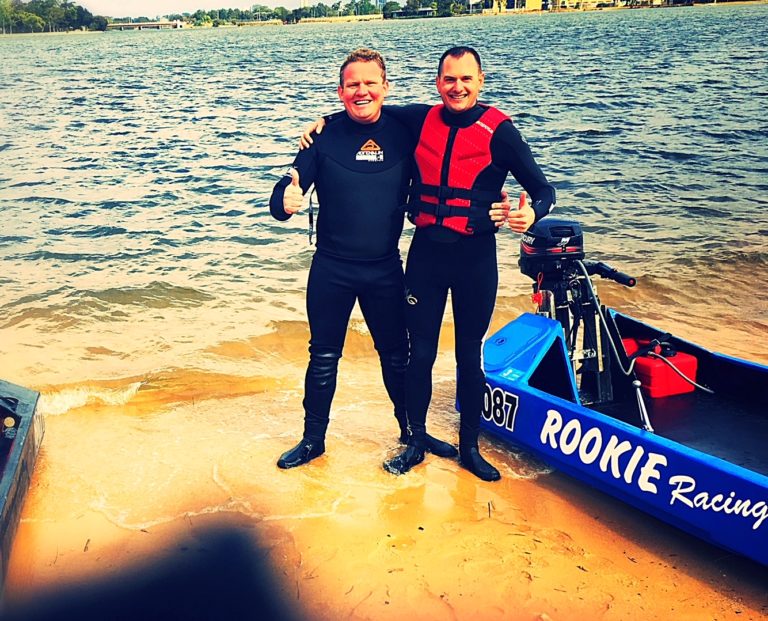 What you're looking forward to in 2018?
Hopefully some water in the river!! It is our first time racing in the Avon Descent so we hope to make it to the end of the race with lots of hurdles but not too many breakdowns!
What would you say to someone who's thinking about Taking the Plunge and entering the Avon Descent?
Be prepared!
Stop being afraid of what could go wrong and start being excited about what could go right!
Entries are open for the 2018 Avon Descent – Take the Plunge!