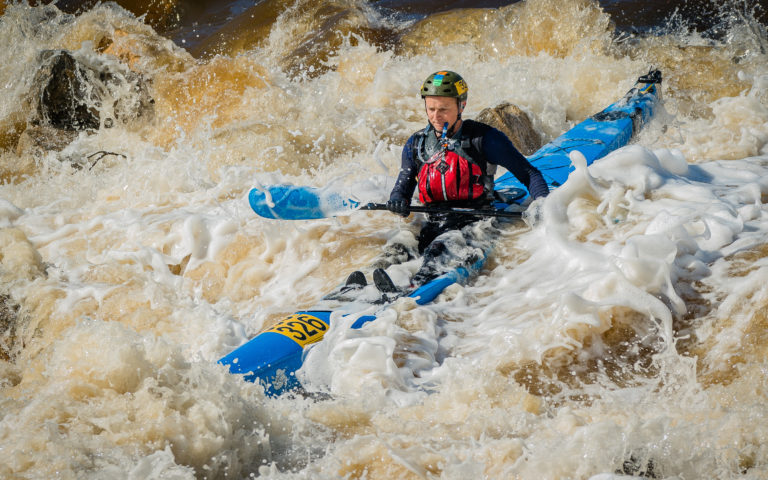 Craig Whittome was inspired to participate in the Avon Descent by his father, who took him along as a spectator when he competed in the Powerboats in the 70s and 80s. Craig thought it was a lot of fun and put the Avon Descent on his bucket list. He finally took the plunge in 2015 and competed in his first race. He had never paddled before; he did not know what to expect. On top of that, he only had three months to train! Since then, he has conquered the Avon and Swan Rivers four times and is looking forward to doing it again this year.
Craig was born and bred in Perth. The youngest of three children, he has been married to his lovely wife, Gina, for 21 years, and they have two beautiful girls, Siobhan and Hannah. He is a self-employed Horticulturist and Landscaper who enjoys spending time with the family and many outdoor activities like boating, running, cycling and paddling.
Craig is also Avon Descent's Mental Health Ambassador.
Last year, Craig raised over $4,000 for mental health in his brother's memory, who passed away by suicide. The tragedy motivated Craig to raise awareness for mental health.
Being a Mental Health Ambassador gave Craig a voice to help others and prevent tragedies that would affect people for generations. "We need to manage it properly," Craig explained, "It's varied and it's silent and people need to know more about it, how to recognise it and how to speak up and have a voice. It's very important to raise awareness so people don't die and others don't live in misery."
Mental health issues have been increasing in Australia – about 4.8 million Australians had a mental or behavioural condition in 2017-2018. This was an increase of 17.5% from 2014-2015, because people are increasingly reporting anxiety-related conditions, depression or feelings of depression.[1]
"I think there is definitely more awareness out there now, but I generally feel people often brush over the topic, they don't really listen as well as they could. We are all busy doing things within our own life."
Craig felt emotional when he crossed the finish line last year: "I broke down in tears as I crossed the finish, again when I saw my wife and kids plus the rest of my family. It was a massive emotional rollercoaster. I was doing it for my brother and pointed to the sky as I crossed the finish."
The Avon Descent helps Craig's own mental health because he finds the exercise to be a healthy focus or distraction. Craig is also able to meet new people, catch up with friends after training and chat about everything. He said it gives him a reason to get out of bed on very cold mornings.
Taking the Plunge for our wellbeing is important to step out of our comfort zone and expand it. Challenge ourselves with different, unexpected activities.
Craig urges action:
"We can all get stuck in our life being busy but in reality doing nothing…I've met so many wonderful like-minded people on the river banks while getting ready or after a training session…all are willing to give you tips and advice and tell great stories of the Avon Descent. I think it's more important to at least have a go, even the first day than to never attempt it. It doesn't matter if you don't finish just being on the start line is a big achievement. Doing the exercise and knowing you are getting fitter is a great feeling."
Mental health and wellbeing is a serious issue that can have catastrophic consequences. Craig's advice includes checking in with people if you suspect they are not themselves. Ask them if they are okay and keep asking. It will make them feel better knowing someone cares enough to ask.
Craig is looking forward to relaxing a bit more when he races this year, to immerse himself in the atmosphere and to sit around the campfire on Saturday night with loved ones. In October, Craig has given himself another challenge by competing in a 4-day mountain biking event."
Mental health services: www.beyondblue.org.au
Craig Whittome competing in the Avon Descent. Source: John O'Sullivan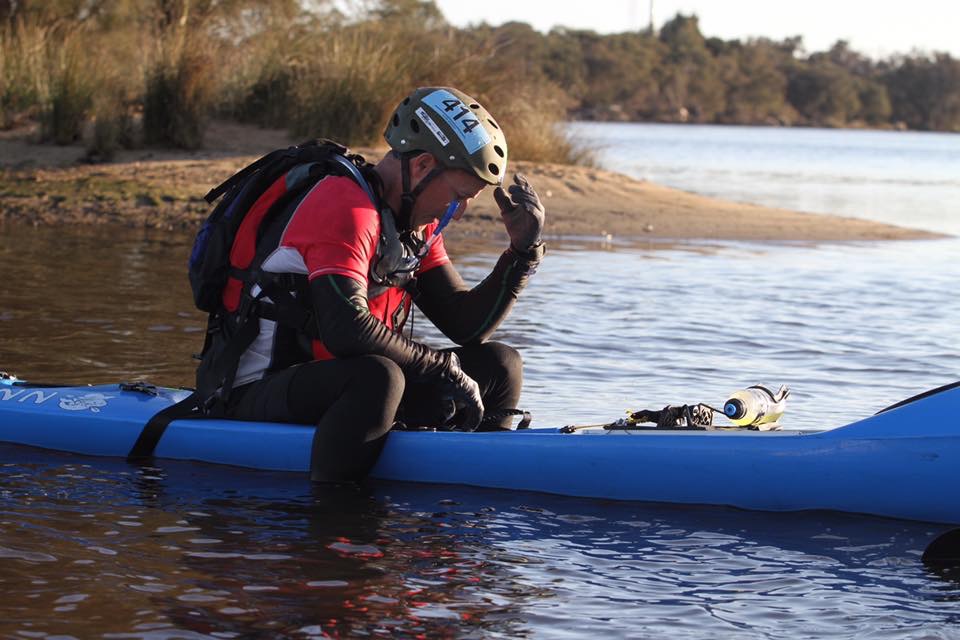 Craig finishing his first race after Taking the Plunge. Source: Gina Whittome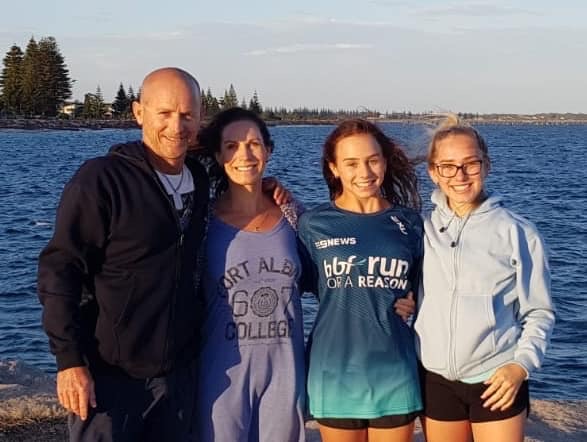 Craig and his family, Gina, Hannah and Siobhan.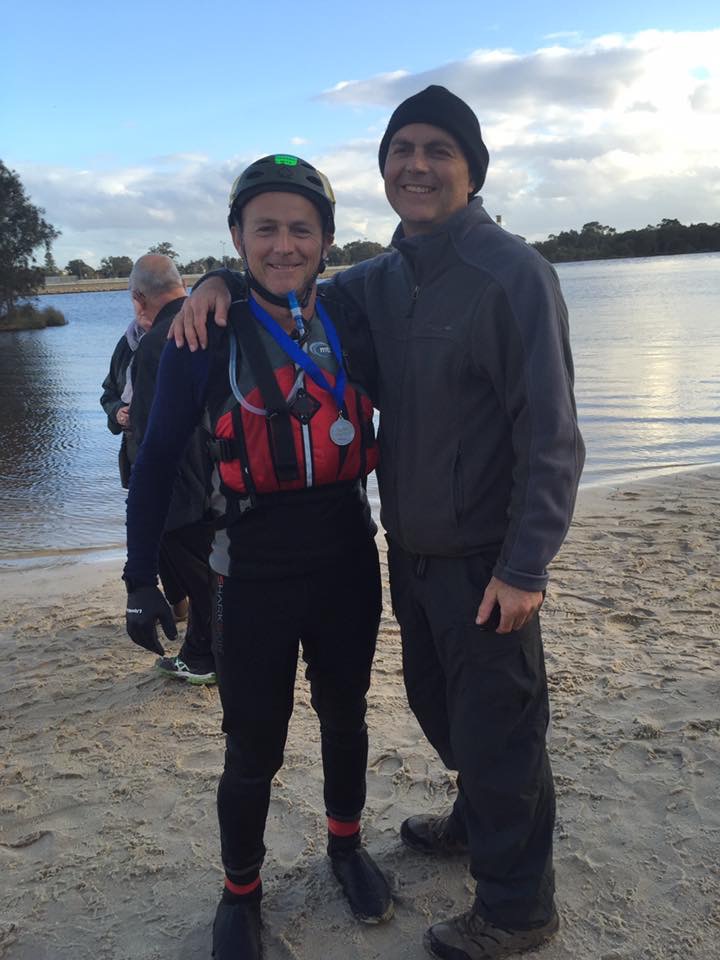 Craig and his older brother Gavin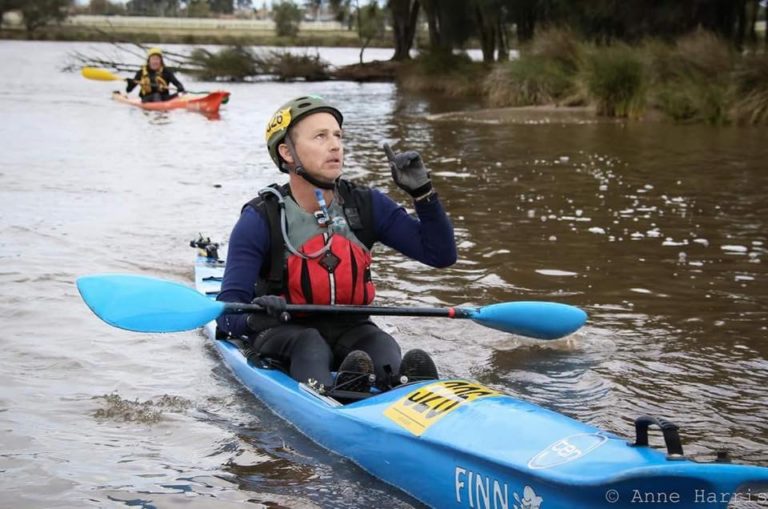 Craig looking up to Gavin after finishing the 2018 race for his brother. Source: Anne Harris