The Act Belong Commit
(ADSU)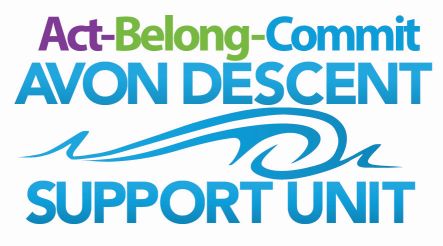 The ADSU is funded by Healthways under the Act, Belong, Commit program and provide our members with specialist training to ensure a safe and fun event for all.
Training begins in February each year with a camping trip down in Collie, using the water release from Wellington Dam to provide our swift water environment.
Training is based on nationally and internationally recognised standards which we adapt to suit the Avon Descent environment.
The race weekend is a very busy, but exceptionally enjoyable weekend which relies on the continued commitment of the volunteers in the Rescue and Recovery teams to perform at their very best. We all hope you enjoy your race, and we look forward to a great event!
The Avon Descent is seeking volunteers to assist with the conduct of the upcoming event. Volunteers will be part of the Act Belong Commit Avon Descent Support Unit who assist the participants in the Avon Descent to have a safe and enjoyable event.
Act Belong Commit Avon Descent Support Unit volunteers will spend the weekend along the course:
Rescue of competitors
Recovery of competitors and craft
Parking
Time keeping
Security
Ambulance services
Fire protection
Encouraging participants
Assisting participants as required
Helping supporters and spectators
Act Belong Commit ADSU volunteers are well prepared through practical training conducted once a month on a Sunday morning during the months leading up to the event. All current volunteers are required to refresh their knowledge and skills and assist with the training of new volunteers.
Volunteers have the opportunity to undertake:
Basic first aid and rescue training
Intermediate and Advanced two day intensive Swiftwater Rescue training
All necessary equipment, including personal safety equipment for both training and the Event, is provided except wetsuits.
"One thing all volunteer groups have in common is the fantastic culture of the people within them.  Volunteers are a very special group of people who give their time for the betterment of society.  I'm privileged to lead a group of volunteers who brave freezing cold conditions to ensure every competitor in the Avon Descent makes it home to their families safely. In return for volunteering we all gain new skills and make some wonderful friendships along the way."