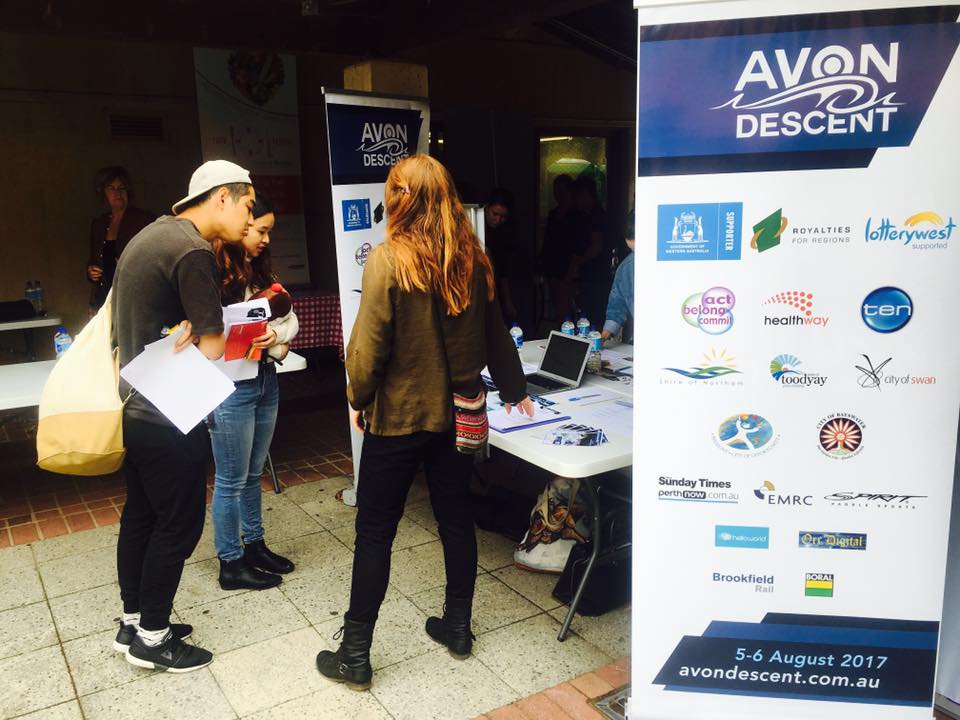 Event Management
The Avon Descent is brought to you by Ephemera Events.
We are seeking volunteers to work closely with the Event Coordinator to arrange, coordinate and implement the 2018 Avon Descent.
Key aspects:
Liaising with many of the 20+ stakeholders of the event
Managing multiple secondary events (Sponsor functions, Scrutineering, and Registration)
Managing the entry process
Key role on Event weekend
Availability:
Minimum of one day per week through to the end of August 2018. This will include being available over the 2018 Avon Descent weekend 4-5 August.
For anyone interested in Event Management, Communications and Public Relations this is an amazing opportunity to gain hands on industry experience in a high profile environment, boost your resume and be exposed to networking opportunities.
Know that your efforts will make a difference!
Article writing (no experience required)
If you want to write, we want to hear from you!
Earn valuable experience and have your work published on our website and social media pages.
Some of the things you might write about include:
Competitor profiles
Volunteer profiles
Promotions and secondary events
News
Event tips and guidelines
Marketing, Communications and Social Media
The Marketing and Communications volunteers will be working on the implementation of the marketing plan.
Key aspects:
e-Newsletter creation and distribution
Photographer coordination
Monthly marketing reports
Media guide content
Occasional media liaison duties
Post-event reports
Graphic Design
Graphic Design volunteers be responsible for liaising with major news organisations to promote this great event.
Key aspects:
Creation of event posters
Bumper sticker design
Event guide
Compilation of media guide
Online banners
Traffic Management
Traffic Management includes liaising with local councils, community organisations and residents to ensure a clear and practical  Traffic Management Plan is in place during Event Weekend.
Key aspects:
Communicating with stakeholders via email and phone to establish involvement and materials required
Submitting appropriate applications for approval
Preparing Traffic Management documentation and maps
Allocating signage
Event Weekend (Saturday 4 and Sunday 5 August 2018)
There are lots of volunteer roles for those who can only help over Event Weekend!
Parking attendants
Administration assistance at Registration (Friday)
Sponsorship host/hostess
Selling merchandise
Engage with your local community
Establish strong networking contacts
Challenge yourself with new experiences
Build lasting friendships